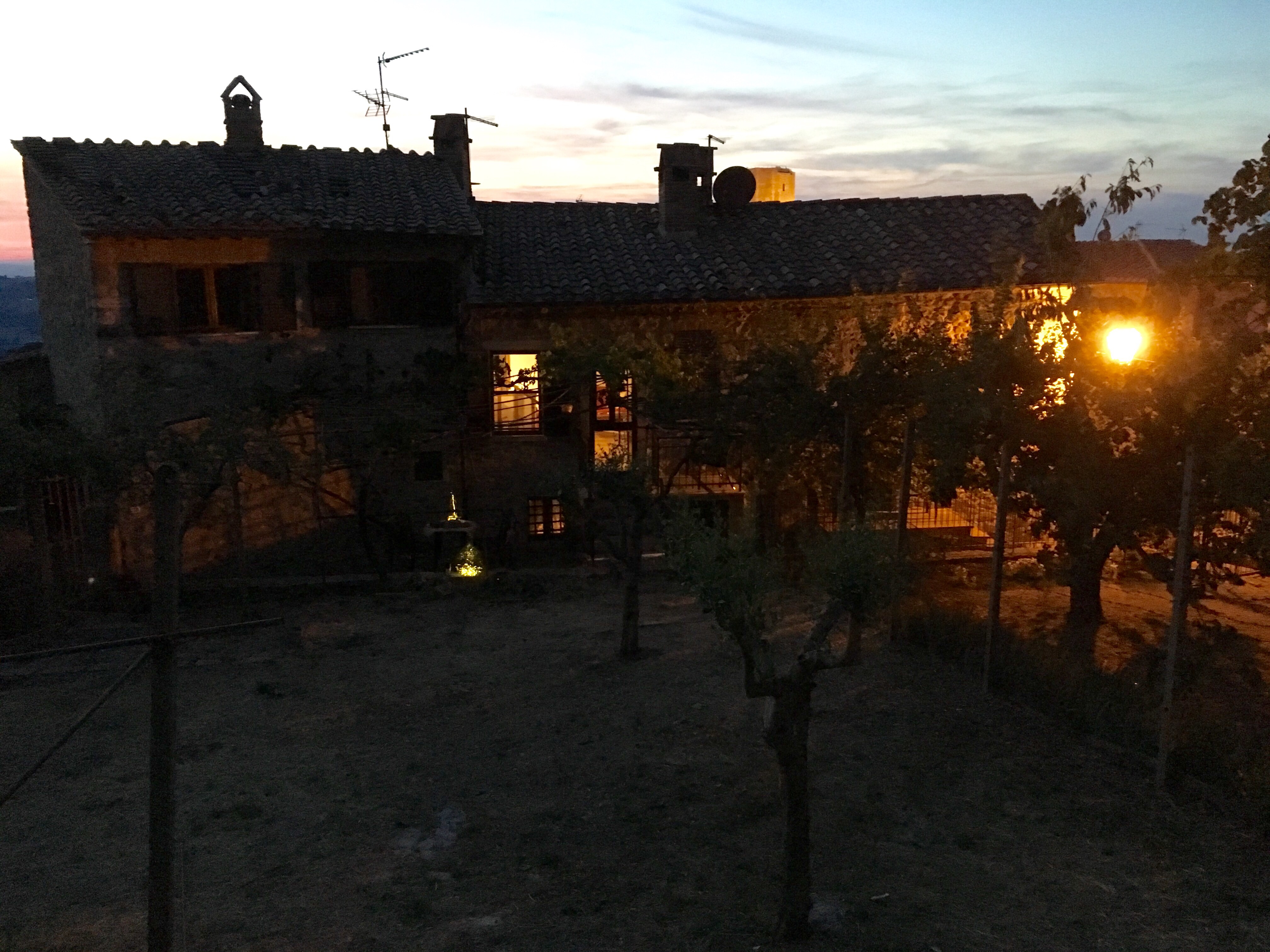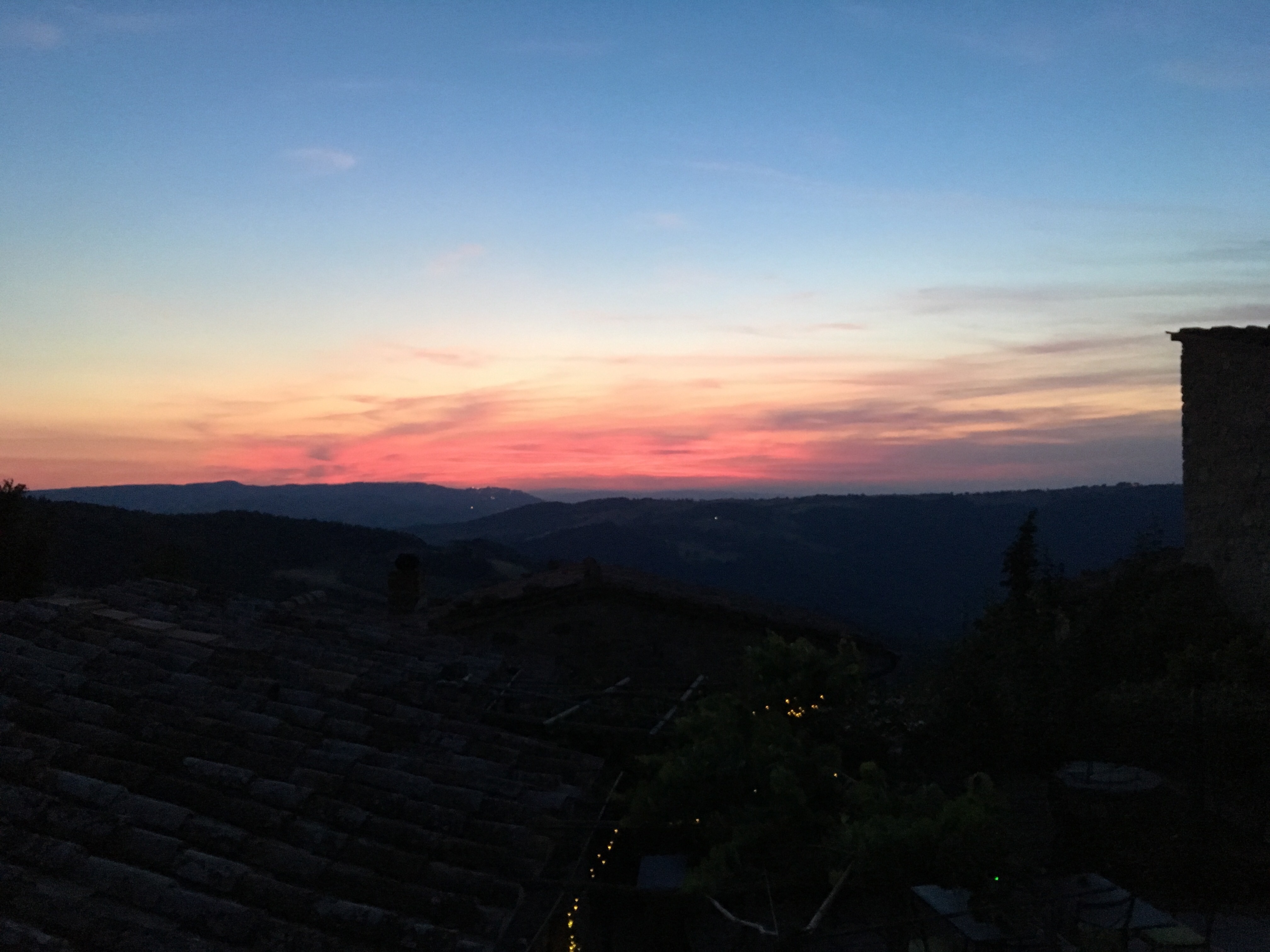 Our timing has been perfect. In tune with the light at the end of day. We start dinner under the rosy castle, lit by the fading sun, then, as the courses proceed and the wine bottle empties, the magic begins.
As if there was a conductor, in one sweep, the garden's twinkle lights come on, then with another sweep of an imagined hand, the village lights. Across the way, the other castle starts to glow and finally our own backyard castle casts off the sun and takes on the glow of the dramatic illumination that lasts all night.
We sit in awe. Just staring at the castles. Listening to the silence emanating from that great rock, the sound of cats feet, the tinkle of forks on happy plates. Here, in the calm breeze, atop our hill, we have all we need.