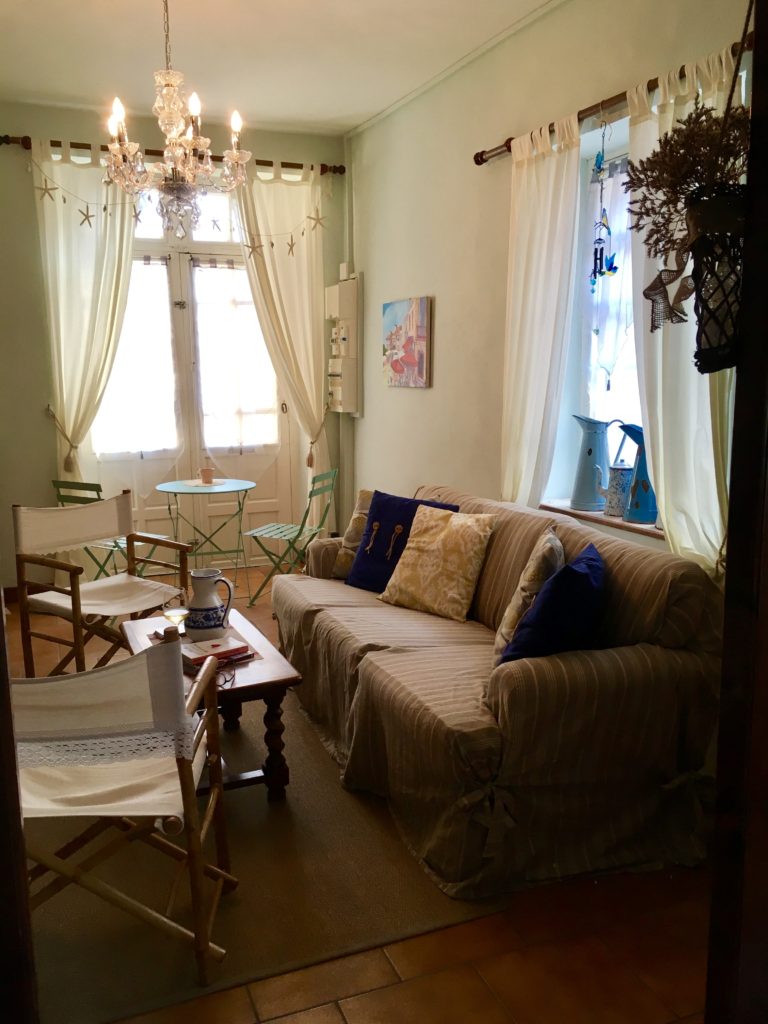 When I come to the Clocktower Cottage I am always tweaking. Trying to amp up the cute and cozy, while preserving the ancient and enduring.
Today I hit the shops in Bergerac (Casa, Gifi and Maisons du Monde) looking for a few new things to update and replenish.
Gifi has become my go-to store as they have everything for the home, the design is good, and the price is "bon marché." I walked away with rugs, curtain sheers and café rods, kitchen utensils and new wine glasses at great prices.
I made a great discovery in Bergerac as there is a new supermarket chain that specializes in fresh foods–competing for quality with the outdoor markets. It's called "Grand Frais," and offers amazing quality in produce, meats, cheeses, bakery items and spices. I was really impressed by the variety. Then, when I cut into my heirloom tomato and ate it for dinner, I was doubly impressed by the true tomato flavor. Grand Frais is my new go-to market in France when I can't get to the outdoor markets. If you are staying at the Clocktower Cottage, it's on the D936 between St. Foy la Grande and Bergerac.