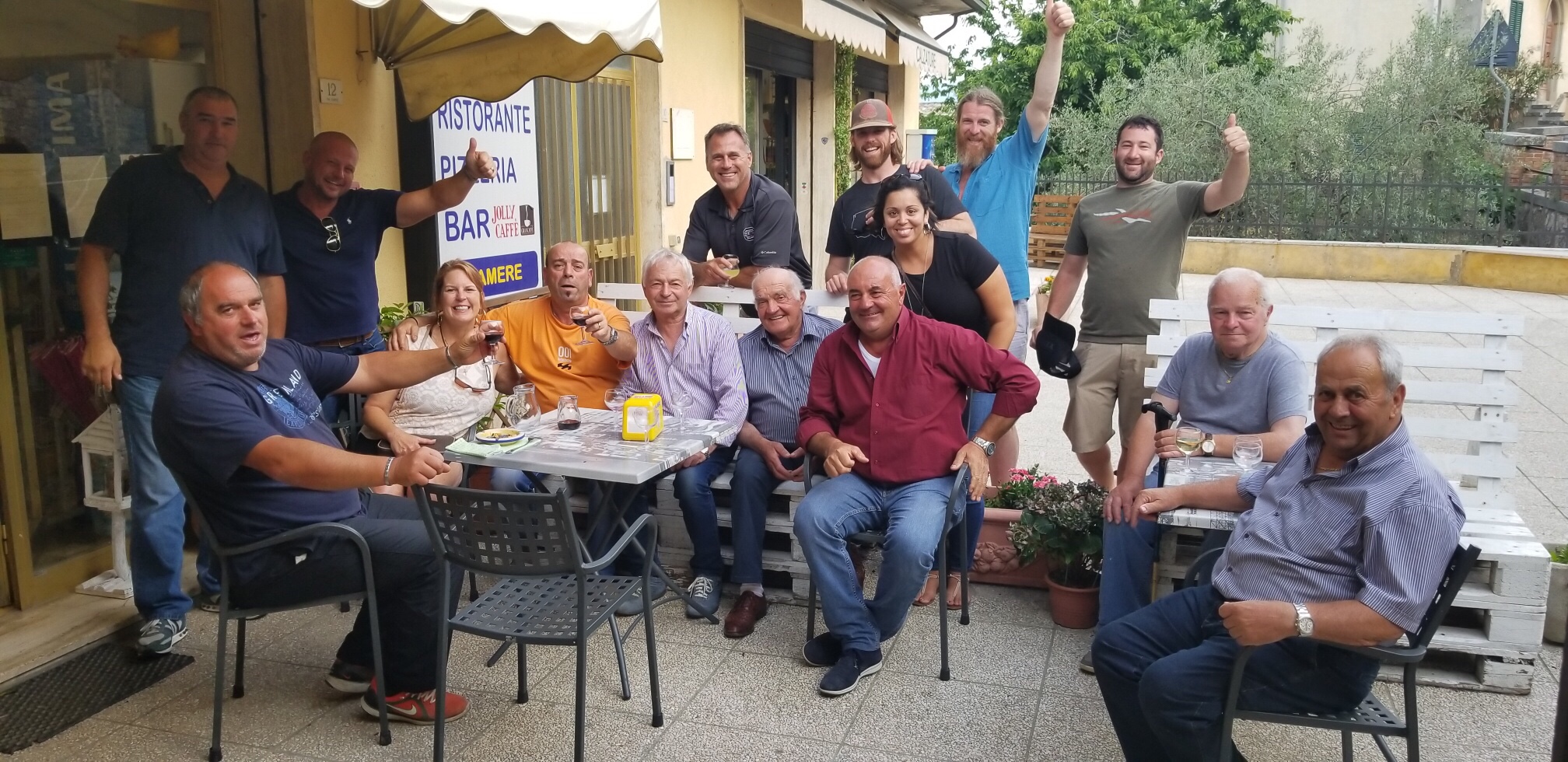 This photo epitomizes the friendly, happy spirit that drew us to Castiglione d'Orcia. Here, our current renters have met the locals at Le Rocche. Not only were they invited to sit and hang out with this multi-generational crowd, they also have a dinner invitation at someone's house tomorrow night.
Last week our renters took a local vineyard tour and then ended up going out to dinner with the vineyard manager that night.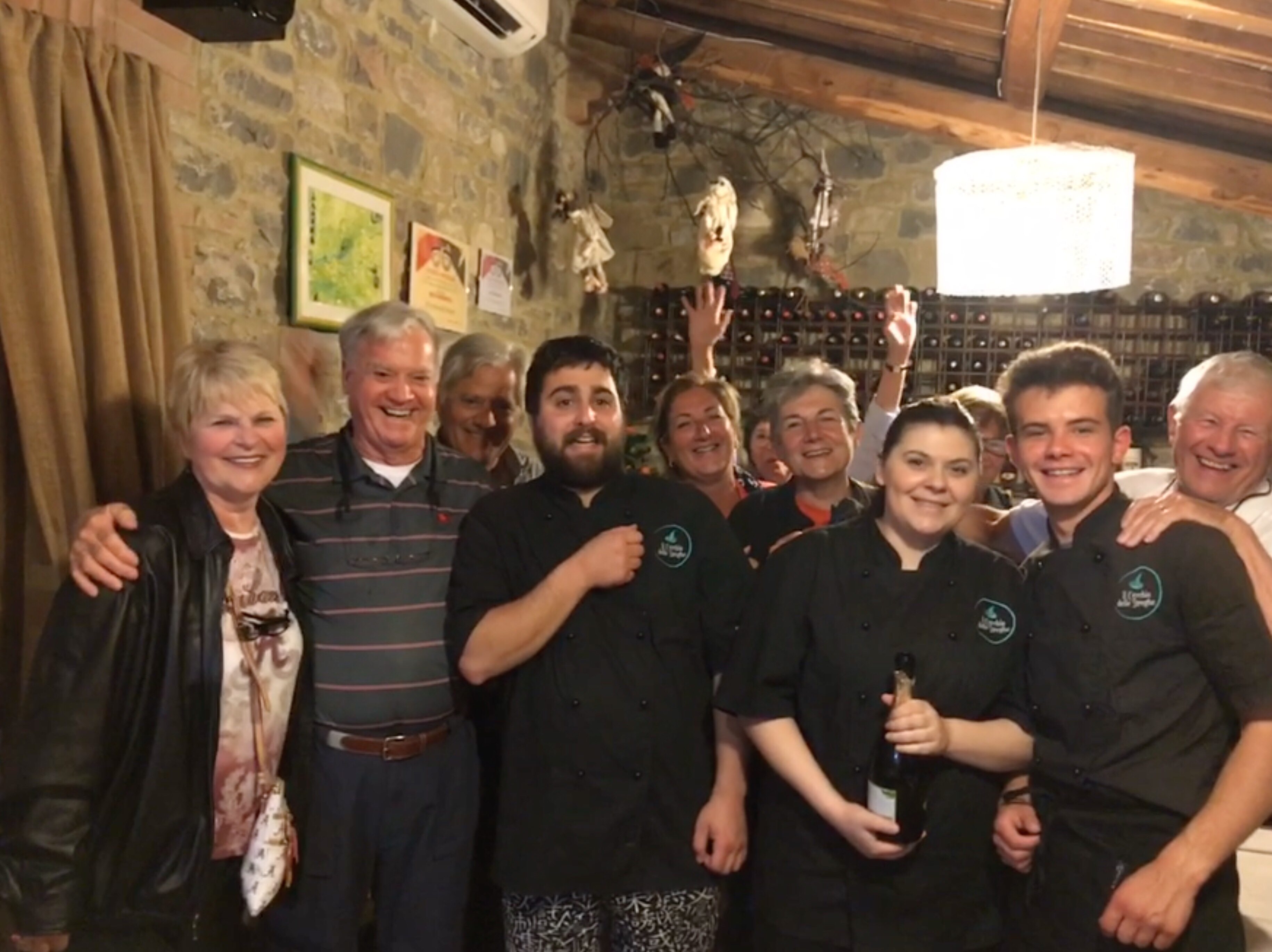 Yet another group got the whole staff of Il Cerchio delle Streghe celebrating their first night in Tuscany with them.
These stories are not unique. Stuff like this happens all the time in our wonderful, small Tuscan village. If you think you might like to become part of the village for a week or two get in touch, but remember–only friendly people allowed!!