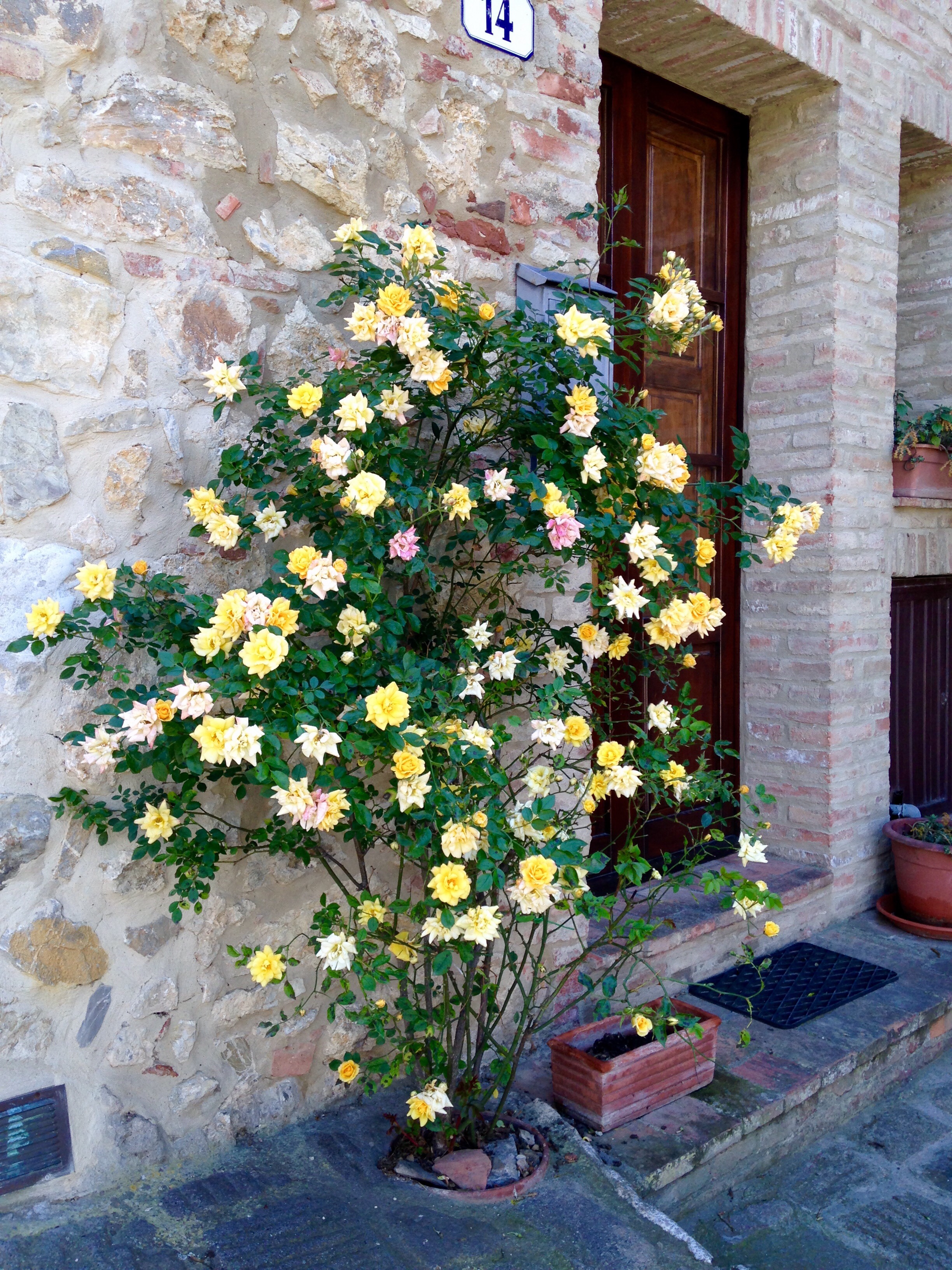 It's been a long time since we've been to Castiglione d'Orcia. Family health issues have prevented us from travelling in 2018, but the travel drought will soon be over and my wanderlust will soon be satiated. We leave tomorrow.
It's been such a pleasure to have had so many guests who regularly shared their photos with us while they were keeping our home cozy and warm, many not knowing about our inability to be there ourselves this year.
It's full-blown summer now, which means days will be hot and slow. We'll take it easy. Eat lightly, enjoying the fresh melons and squirting tomatoes of the fruttivendolo. On this trip I will pour lots of sparkling rosé and fizzy water and stake out a patch of shade under a fig or olive tree and watch the wispy clouds parade by the rocca. Lizards, maybe scorpions, will skitter by and we will note the presence of the other.
In the evening, a breeze will slide down the slope of Amiata, bestowing a second wind to all who toiled under the sun. Neighbors will appear in ones and twos for the nightly passeggiata, each gesticulating toward the setting sun with great relief, then looking skyward at the blinking stars and feeling the coolness descending like a silk sheet from the plum-hued sky.
Windows open, I'll fall asleep listening to the owls and the swallows that catch the bugs spotlighted over the rocca. I will think about my day and the sweetness of doing nothing and plan the next day with a similar theme.
I cannot wait.