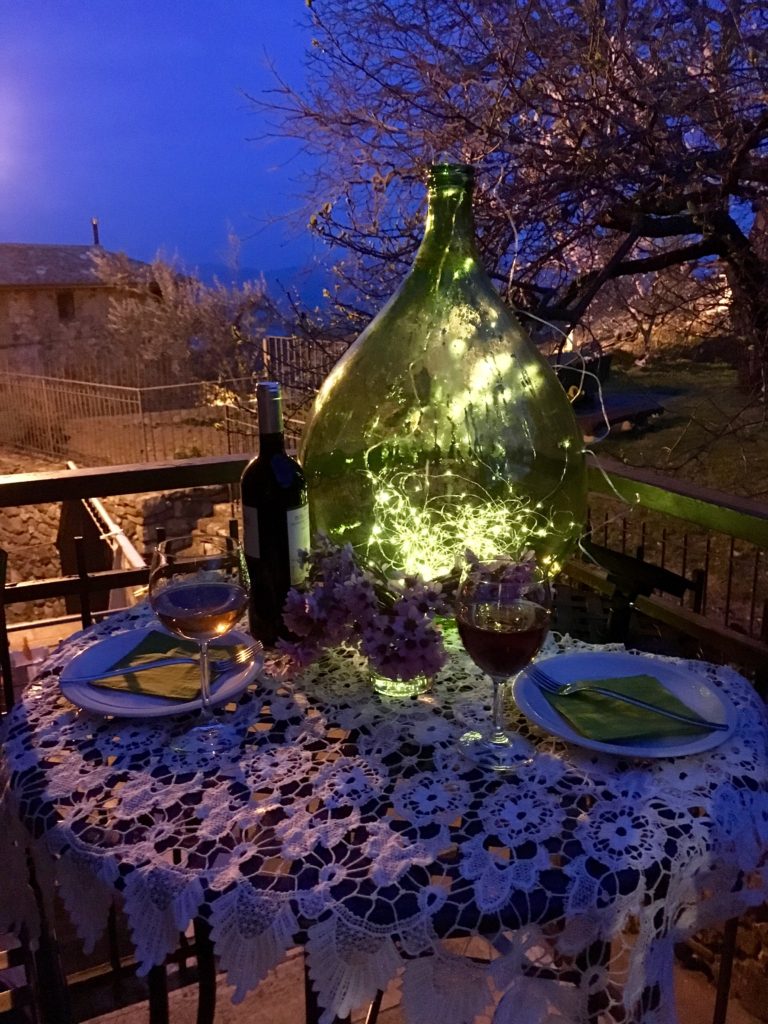 It took nine months of renovations, seven trips abroad to oversee the work, and countless hours exchanging emails and shopping online, and now finally, on March 20, I declared mission accomplished. Casa Castigliana is born.
I had a meeting with my mason Stefano last week to go over a few punch list items. I think he summed it up best when he said upon first seeing the house he thought it looked sad and was a house for "anziani,"old people, but now it's "luminoso ed accogliente," bright and cozy. It made me happy to know that Stefano was proud of the work he'd done to transform an ugly duckling into a graceful swan.
I was delighted to give tours last week to all my curious neighbors, who had been in the house and knew the prior owners. Tosca and Lido, Antonella and Luciano, Silvia and Arturo–all astonished and pleased with the results. I was nearly giddy when Arturo asked me who was my interior designer, and of course, it was just me.
A year ago I saw a sad little house with beautiful bones, with a castle in the garden and an enviable position atop a Tuscan hill. With the help of some talented artisans and a willing husband, we turned it to the most delightful, charming, cozy home for us and for our guests.